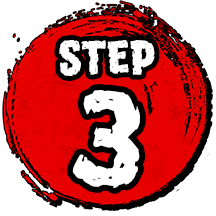 ALAN DRAWS YOU & ARTWORK IS SENT
Depending on your choice, either a hand drawn 11x17" illustration is created or a digital drawing is illustrated for you. Once completed, the artwork is autographed by Alan Robert and sent to you.
If you selected Original Art, you will receive the original drawing in the mail. If you selected Digital Art, the digital illustration wil be emailed to you.
Voila! You just got zombified!